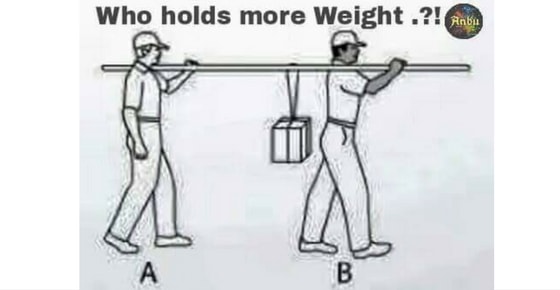 Who Holds More Weight?
There are two persons carrying some weight.
By looking into the image above, can you tell who holds more weight?
Is it person A or person B?
Best answer
Answer : Person B
Since the box (weight) is closer to person B, he will hold more weight.