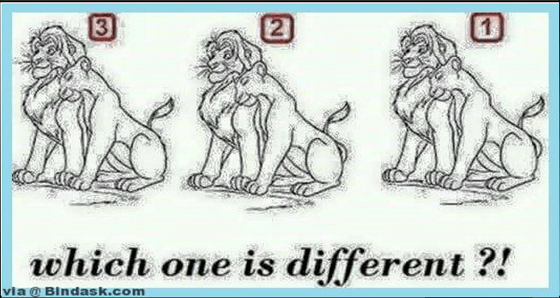 Which one is different?
There are three lions with their cubs.
They all look same but they are not.
One of them is different from rest.
And that is what you have to identify.
So, which one is different?
Best answer
Answer is first image, Lion number 3 : Look closely the tails, it is missing some part.
[quads id="1″]
the tail of lion no 3. Is not distinctly appear than lion no. 1 a d2