What is unusual in this image
Answered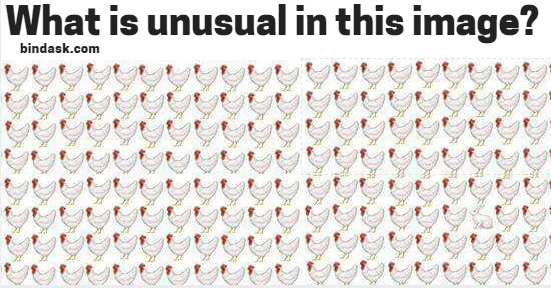 What is unusual in this image?
In the image above you see many roosters but there is something unusual in the image.
If you look closely you will some other animal among these roosters. So are you ready to find out that unusual animal.
You have got good one minute of time to find that and tell what is that animal?
Best answer
Answer : There is one rabbit. Look at the third column from right and third row from bottom you will see a rabbit along these roosters.