Husband and wife were jogging in the morning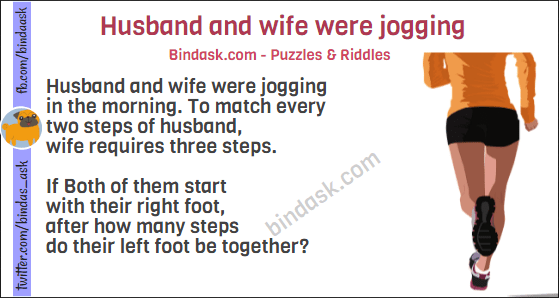 Husband and wife were jogging in the morning
Husband and wife were jogging in the morning.
To match every two steps of husband,
wife requires three steps.
If Both of them start with their right foot,
after how many steps do their left foot be together?
Best answer
Answer is NEVER
Give your answer of you do not agree.
[quads id="1″]
thier left food doesnot together because from the 1st step husbend is 2/3 step forward to wife