Guess These Beautiful Girls By Looking Into Their Eyes Lets see how many you guess out of these 24 faces.
Answered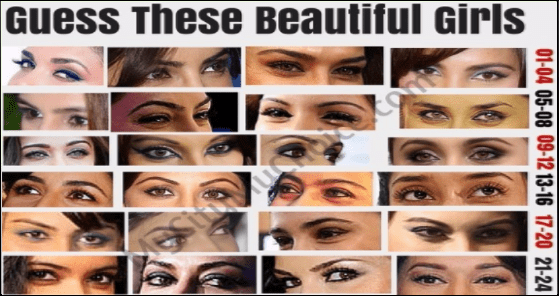 If you get less than 12, your Bollywood knowledge is zero!!
If you get 20, you have good knowledge!!
If you get them all, you should have been in Bollywood!!