A psychologist goes to a village in Africa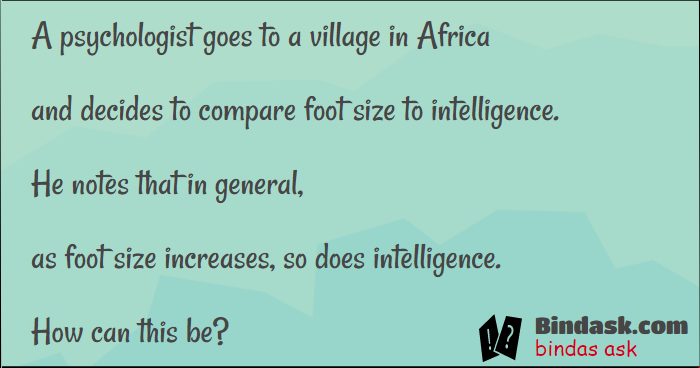 A psychologist goes to a village in Africa
and decides to compare foot size to intelligence.
He notes that in general, as foot size increases, so does intelligence.
How can this be?
Foot size increases so does the intelligence. Pretty true in your case as well. Your foot size has increased from your childhood to current age similarly you intelligence.
[quads id="1″]